There are reports that shooting has broken out between the PNG police and locals on the navy base after locals began attacking the detention centre.
Local navy staff have responded by shooting into detention centre compounds. (Hear audio of the shooting here)
Wilson security and all staff have fled the compounds, leaving refugees and asylum seekers unprotected and concerned for their lives.
Refugees and asylum seekers are frightened for their safety. There are concerns that the attack could escalate into a murderous assault like the one that resulted in the killing of Reza Berati in 2014.
One report indicates that there was a clash between refugees and local navy staff playing soccer, that escalated into an attack on the detention centre.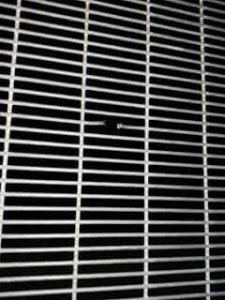 Locals began attacking the centre with rocks and knives. After PNG police fired shots, there are reports that navy staff have responded by firing at the PNG police and shooting into the compounds.
For more information contact Ian Rintoul 0417 275 713
Update: Around 100 shots have been fired after shooting broke our around 6.30pm.
Category: Press releases