Asylum seekers of the family compound, RPC 3, on Nauru have staged their third protest in three days.
In October last year the Nauruan government announced that "all remaining asylum seekers" will be processed.
According to February statistics issued by the Department of Immigration and Border Protection, there were 470 asylum seeker still waiting for their refugee determination.
In October, the Turnbull Government was reported as "welcoming the news". Five months later, 470 people are still waiting.
But there is silence from the Turnbull government.
For some of the asylum seekers protesting, "Good Friday" will mark 1000 days in detention on Nauru.
For more information contact Ian Rintoul 0417 275 713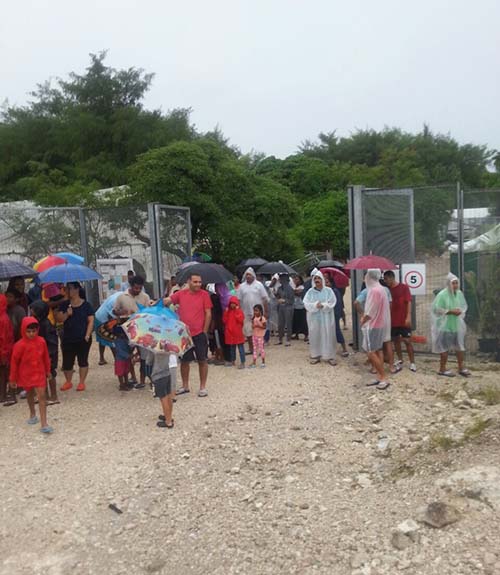 Category: Press releases